Sick Leave Bank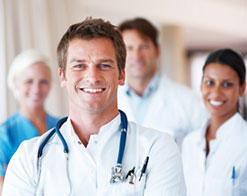 Sick Leave Bank Contact
Linda Toth
ltoth@aacps.org
AEL protects your income when you're sick...
AEL's Sick Leave Bank is an especially powerful tool for protecting income during times when extended personal illness is unavoidable and one's accumulated days awarded by the Anne Arundel County Board of Education are exhausted. Additionally, the sum of individual members' contributions enriches the whole. The SLB is a wonderful way for members to support each other in time of need. Belonging to the SLB is not only personal income protection but protection for AEL member colleagues as well.
Membership in the Bank deserves serious consideration by every AEL member. With one exception membership requires the contribution of 8 Board paid accumulated but unused sick leave days—1 day upon acceptance of an application for membership and one each July 1 over the next seven years.
Membership is continuous except for:
Voluntary withdrawal
Exit as an AACBOE or Unit 2 employee for whatever reason
During a Leave of Absence
While on probation for performance reasons
When applicant violates the spirit, intent or administrative provisions of the SLB
A Unit 2 member considering the Sick Leave Bank who has ninety (90) or more accumulated but unused BOE awarded sick leave days is exempt from the "dues" or contribution requirement described above. Completing the application form is still required and all the other policy and regulatory procedures are equally applicable.
The Sick Leave Bank is solely administered by the Association of Educational Leaders (AEL) through a Sick Leave Bank Committee (SLBC). The SLBC receives, verifies, and approves, denies, or approves with contingencies all applications. Applicants should apply with enough lead time for processing to avoid gaps in income. The SLB member assumes responsibility for understanding all policies, regulations and application procedures. Assistance and support can be found through any AEL officer or staff member, the SLB Committee, or the office of Human Resources.
Download AEL Sick Leave Bank Application

Using The Sick Leave Bank
Usage of the Sick Leave Bank requires completion of the Application for Use form and its submittal to the Sick Leave Bank Committee. Except under certain conditions a minimum of two weeks lead time is necessary for the review and approval process to avoid a break in pay continuity. Among the criteria for eligibility for use is the exhaustion of the applicant's personal, annual and accumulated but unused Board paid leave. Potential applicants are encouraged to discuss the process with AEL or the BOE Benefits Office before and/or anytime use is being considered or an extension of use is possible.
A few of the key policies, regulations, procedures or rules governing the SLB are:
Member Use Only. The SLB may be used only by members in good standing and for the member's personal or psychological illness only.
New Member Waiting Period. New members must wait 30 days before using.
10-day Eligibility Period. A member must be absent 10 consecutive duty before a grant from the SLB kicks in.
Pre-existing Condition. A new member must wait 90 days without treatment before eligible. Otherwise a member must wait 365 days before eligible.
Disability Retirement/Workers Compensation. An applicant reasonably eligible for either or 3rd party benefits must apply or initiate appropriate and timely action.
Additional Employment. Compensation earned while on SLB days will require reimbursement to the SLB.
Days Per Request. Grant request limit is 20 days, 100 maximum in a calendar year.
Application Completed by Others. In case a SLB member is unable to complete the necessary forms due to the nature of his/her illness, the application may be completed and submitted to the SLBC by member's designated agent or a member of the family on his/her behalf.
Approved Form. All requests must be made in full on the designated form.
Denial and Appeal. An appeal process is available.
Sick Leave Bank Application for Use

Sick leave bank policy & regulations

The Sick Leave Bank is an income protection program in the event of a serious illness or other qualifying tragedy.
The "Bank" operates on the principle that members' relatively small dues or personal sick days contribution collectively create a total number of days sufficient to underwrite individual's long-term needs. It is a kind of insurance members hope they never have to use. But it is there for the unanticipated and unwelcome.
Download Sick Leave Bank Regulations