History of ael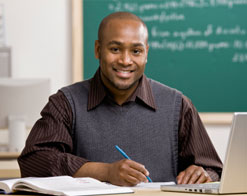 When was ael founded?
The Association of Educational Leaders had its beginnings in the years leading up to the mid '80s. Responding to a need felt by a number of school administrators informal gatherings ensued, usually after formally scheduled school system meetings, simply to discuss the content of the formal meetings or issues and challenges facing administrators. Agenda were informal. Discussion tended to focus on questions raised by those in attendance almost always with the goal of learning from each other more effective strategies or techniques for dealing with the daily challenges of managing schools.
1981: The Association of Educational Leaders is born.
Observing the growing strength of teachers' associations and comparable associations of school administrators in some of the larger school districts across the nation Anne Arundel County school administrators began to think in terms of a more formal organization.
In 1981 after a couple of years of study and planning the formal Association of Educational Leaders was born. In addition to formalizing in-service training and growth opportunities it was envisioned that the distinct and unique needs of similarly positioned educational professionals could be more regularly and effectively addressed through a stronger and better organized collective.
One natural outcome of the newly-formed association was regularly scheduled meetings with the superintendent of schools and other executive staff. The primary purpose of these discussions centered on describing issues requiring centralized attention that would assist AEL members to better perform their duties. In "meet and confer" sessions policy and administrative regulations as well as material needs for curriculum and instructional improvement and competitive salaries and wages were discussed.
Formal recognition
1986: the Board of Education of Anne Arundel County formally recognized AEL.
This recognition elevated meet and confer to formal collective bargaining bestowing on both the Board and AEL mutual obligations and accountability for the quality and management of schools.
Today, AEL's By-Laws and a Negotiated Agreement circumscribe very positive, mutually supportive partnerships with the Board of Education and associated Educational Organizations.