Aflac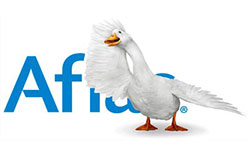 Contacts
Suzanne Herrmann
Employee Plans Services, Inc.
(301)-985-2020
suzanne_herrmann@us.aflac.com

Visit Website
Aflac, American Family Life Insurance Company of Columbus, is a provider of insurance policies with premiums payroll deducted. Aflac today serves nearly 350,000 payroll accounts nationally including over 11,500 school districts nationwide.
Aflac offers several categories of policy coverage ranging from relatively familiar coverage for accident, dental, vision and life insurances to more specialized protection such as short-term disability, hospital intensive care, and cancer/specified-disease. Insurance plans include payroll protection if circumstances prevent an AEL member from working and underwriting the costs of certain, often expensive medical procedures. Aflac also features various wellness programs aimed at sustaining AEL members' good health.
New Income Protection – Protect Your Paycheck!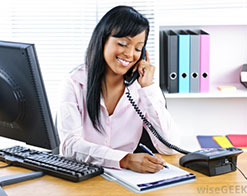 Are you low on sick days?
Do you have a pre-existing medical condition?
Did you know that 62% of bankruptcies in the US are caused by mounting medical bills? Shockingly, 78% of the people filing for bankruptcy from medical bills actually have health insurance.
Health insurance can only be used to pay doctors and hospitals - it does not cover any other bills or expenses (groceries, phone bills, electric and heating bills…the list goes on and on). Income protection pays you in cash to cover these expenses. Aflac has improved its income protection program to help protect your paycheck.
Key Changes to AFLAC Income Protection Program
If you have been previously turned down for a pre-existing condition, you can now be covered!
Members are covered until the age of 74.

Part-time workers clocking in 19+ hours a week are covered.
Unlike health insurance, income protection provides cash that can pay bills or other expenses. Aflac pays you based on your annual income and on top of your benefits from sick days and sick bank. You can receive $500 to $3000 in benefits by paying premiums as low as $10 a month.
What is covered?
Depending on your plan, income protection:
Pays based on your annual income
Pays you up to 3 months or 2 years
Pays immediately for all off the job accidents
Provides payment for surgery, illness or pregnancy after 7 full days
Pays during the summer when you're not working
Why use Income Protection?
Protects your income.
Protects you from gaps in your sick bank.
Protects you if you do not sick days left.
*See policy for specific terms, conditions, policy description, limitations and exclusions
Maternity Benefits from Aflac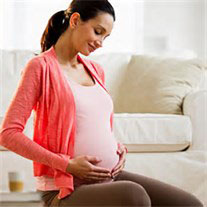 Are you planning a family soon? How many sick days do you have to take off with your future child? More often than not, your sick days may not be enough. If the doctor places you on bed rest, what will you do? If you have a policy plan in place ten months to a year prior to the birth of your child, you can turn to Aflac.
With the rising cost of raising a child and the lack of days off, the best option is to start an Income Protection Program with Aflac. The average pay for those covered is $3000 to $6000. Apply for the program a full year prior to the birth of your baby – when the baby enters the world, your only concern will be naming him!
What is covered?
Income Protection:
Pays based on your annual income
After a 7 day wait, pays 5 weeks for Normal Pregnancy and 7 weeks for C-Section
Pays in addition to Sick Leave and Sick Bank
Pays during the summer
Pays for bed rest and complications of pregnancy when applied 10 months prior to the birth of the baby or complications
Pays immediately for all off the job accidents
Also pays for surgery and illness after 7 days
Benefits are given for:
Healthy, normal pregnancy and birth
Healthy pregnancy and C-Section
Bed Rest and/or Complications
Hospital Protection Plan 2:
For Normal Delivery - 2 day Hospital Stay
For C-Section Delivery - 4 day Stay
Intensive Care Plans:
Hospital Stay (up to 30 days in the NICU)
Step Down
For more information, please contact Employee Plans Services at 301-985-2020 or via email at info@employee-plans.com
*See policy for specific terms, conditions, policy description, limitations and exclusions