Rochlin & Goldman, Attorneys at Law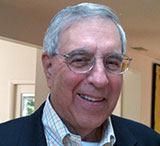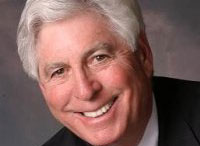 Paul Rochlin and Howard Goldman bring unmatched legal experience to AEL members AND members' immediate families. As an AEL Professional Partner, Paul's and Howard's services are available at AEL member-exclusive rates and fees.
Between them, attorneys Rochlin and Goldman bring nearly 92 years of combined legal practice to AEL members and families. Both are experienced criminal defenders in District and Circuit courts. They bring extraordinary skill to personal and family matters including wills, deeds, property settlements in domestic disputes, traffic and Maryland Vehicle Administration issues, and real estate closings. Paul's and Howard's superb resumes also include extensive knowledge and experience in Worker's Compensation and non-workplace accidents involving personal injury both at the pre-suit mediation or arbitration level as well as litigation. AEL members may contact Rochlin Goldman directly. Or, if fees and rates or other information is desired in advance AEL members may contact any AEL Executive Board member, Rick Kovelant (Executive Director and Legal Counsel) or Bob Ferguson, Administrator.
AEL welcomes Paul Rochlin and Howard Goldman and the firm of Rochlin & Goldman, P.A. as a Professional Partner.
Contacts
Paul Rochlin and Howard Goldman, P.A. Attorneys at Law
(410) 602-0222